In Singapore 'Ron Master Tailors' is acknowledged as the reliable brand which one may relyupon for the latest designs and the finest fabric quality pertaining to office dresses. We have continuing our identity with a regular enhancement in our experience and dedication where tailoring is made out with a view to establish a new definition in the field of official apparel.
Tailoring is all about exact measurement, perfect scissoring and proper stitching in the latest way adorable to the client which is truly expertise here. We are strictly committed to provide the best quality fabric products and accessories as zips, buttons, threads, and cufflinks. We possess a variety of fabrics in different colors and prints which may avail you the best one of your dream. Moreover, in this regard our professional masters would suggest you the best too as per the requirement and budget.
Our recognition is characterized by the systematic services that we provide to our clients in all respect pertaining to office wear specialized wears. We deliver an order on the actual day at the right place within two to three weeks which secures the comfort of our clients. Soft behavior, right advice, collection of stylish bales of clothes, smooth finishing are the features that differentiate our brand from others in this field in Singapore.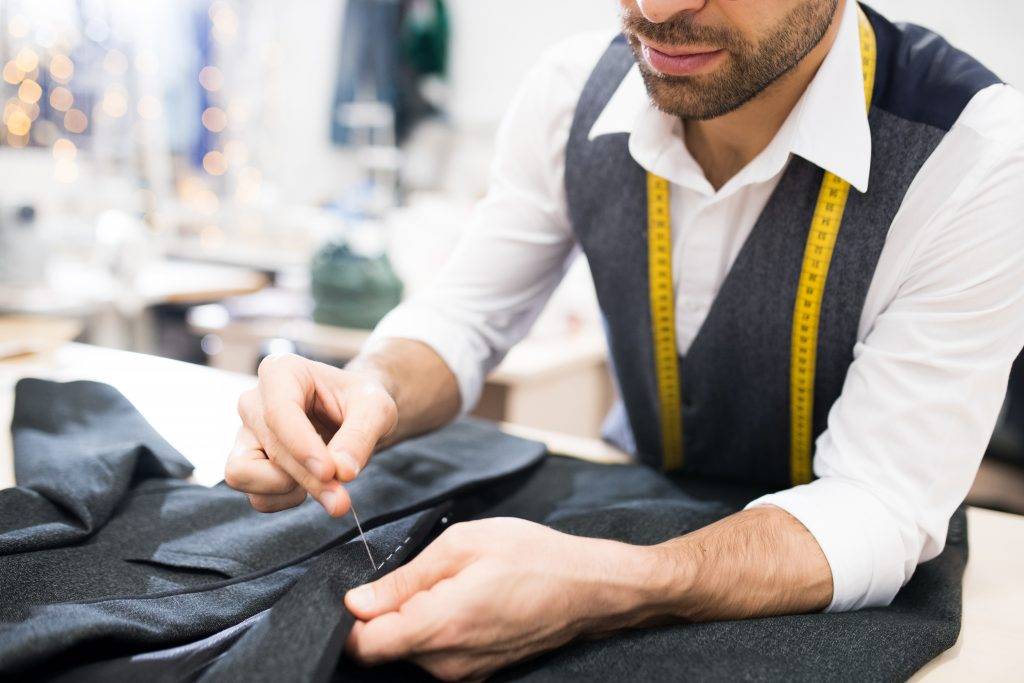 We are proud to furnish that we have updated all our information on our website for the convenient of our clients. Feel free either to call us or mail us or reach us in person whenever our service is felt and we assure you a superb experience with our fabric quality and tailoring specialized in office wears.