BEST TAILOR & CUSTOM MEN TAILOR IN SINGAPORE
Tailor play significant role in fashion, only made to order outfits are tailored to perfection. Picking from the shelves by size is as real as fashion in today's time, but custom tailoring dates back to very early in time. By the combination of right fabric, adequate styles and precision tailoring, custom tailor shirts have once again returned to front the choices in men's and women's apparel. At Ron Master Tailors Singapore, we commission the most efficient and best tailor in Singapore and empower them with the newest home-made and swanky stitching appliances to deliver our clients clothes with matchless fitting and fashion ramp-standard style.
By tailoring, we do not mean just shirts and tuxedos. Our catalogues are long and inclusive for both men and women in Singapore. As a leading Top men and women tailor in Singapore, we always ensure best quality wear.
TOP CUSTOM TAILOR IN SINGAPORE
With Ron Master Tailors a matter of complete freedom. Break free from the web of sparing choices and get your outfits done by our custom tailors. We offer extensive choices in materials. Doubling that is our variety of stitching styles. You can choose your preferred style  in sleeves, front, back, bottom stitch, cuffs and pockets. Our best tailors in Singapore do monograms too. Send us a picture of your logo and we will embroider it on your article on the specified spot. With us, you can also customize your clothes to the details like button and stitching contrast.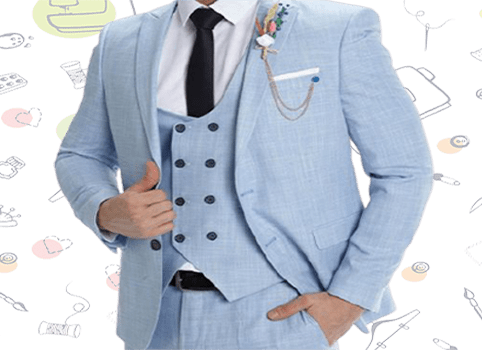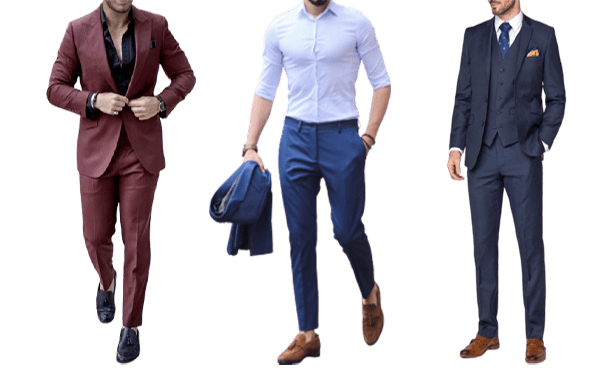 We also keep a range of customized leather belts and shoes to go with the formal and office women and men wear Singapore. In belts, everything from the inner line to stitch color, outline color to buckle metal and their styles can be customized through our professionals. As for our boots, our lineup consists of styles like loafer shoes, derby shoes, boot shoes, oxford shoes, monk shoes and fashion shoes. Go ahead and assemble your choices of insole, upper sole, lining and heel, and with your measurements, we will stitch you a shoe in days.
Enjoy easy online customization from your home with Ron Master Tailor in Singapore.
Keep on up-to-date with the latest fashion trends, Our Bespoke service begins with consultation to discuss your ideas and expected. Choosing Top wear is your everyday task.
All
Formal Shirts
Jackets
Pants
Tuxedo Suit
View the all Bottom wear here. You have the option to completely customize the design of your Bottom wear according to fashion trends. We create unique!
All
Blazers
Bottom Wear
Chions
Trousers
Whats Our Customer Saying?

I met RON first time in 1993, more than 20 years ago, at Far East Plaza. Since then, RON has delivered most of my shirts and suits with excellent quality and service. Especially during my time working in Asia, RON delivered high quality suits for my important business meetings. One time RON delivered on short notice a new suit for me to pickup at Changi Airport when I was on transfer. Great job!

I met Mr. Ron for the first time nearly 25 years ago in Singapore. I am now able to meet with him every year to order suits and shirts as he travels around Europe to visit clients. The thing that really stands out with Ron Master Tailors is the high quality and fantastic customer service. He makes the process very simple for those who know exactly what they want, but is also very helpful to those that have never ordered custom tailored clothes before. Ron is truly a master at what he does!

I have known Ron at RON MASTER TAILORS for ten years. I have had suits, trousers, jackets and shirts of the best quality ordered and delivered as expected, and I have also visited Ron at his shop in Singapore. I have recommended Ron's products to friends, and those who made orders have been 100 % satisfied with the products they received

I would like to take this opportunity to comment on the quality and customer service that I personally, and the organization that I represent has received over the years in terms of tailoring. My name is Jim Coleman and I am the Executive Vice President for Special Marketing for Blue Travel Corp. We provide full and partial ship charters. Several years ago we brought a group to Singapore. I contacted Ron Master tailors to provide tailoring to our passengers. Our passengers were so pleased with the quality of the clothing purchased, and the customer service provided, that they requested that we engage his services for future cruises.As a result of that request, we have incorporated Ron's service into our cruise charters. Ron has cruised with us on several of our international cruises on high end cruise ships and provided tailoring to our passenger base. In addition I personally and a number of our passengers purchase most of their clothing from Ron Master Tailors, and I might add with pleasure. To view the groups that we provide charters visit.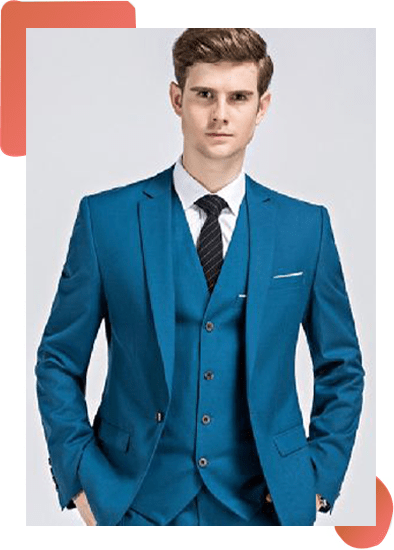 FREE SHIPPING
On Orders Over $99
EXTRA SAVING IN STORES
Give The Perfect Gift
24/7 ONLINE SUPPORT
Anywhere worldwide